At KNESTEL in Allgäu have been developing and producing customer-specific electronic and mechatronic solutions for 40 years. The cost-efficient and innovative developments especially in the field of gas analytics (from CLD, TDLAS, PAS, NDIR to FID) convince through precision and quality for years.
All this know-how has been bundled under the new TRACE-GAS brand since 2020. Sensors, analyzers and accessories – all at a glance. Whether individual special solutions, ready-to-use analyzers for specific measurement tasks and applications, or the right sensors for special requirements – we are at home in a wide range of technologies.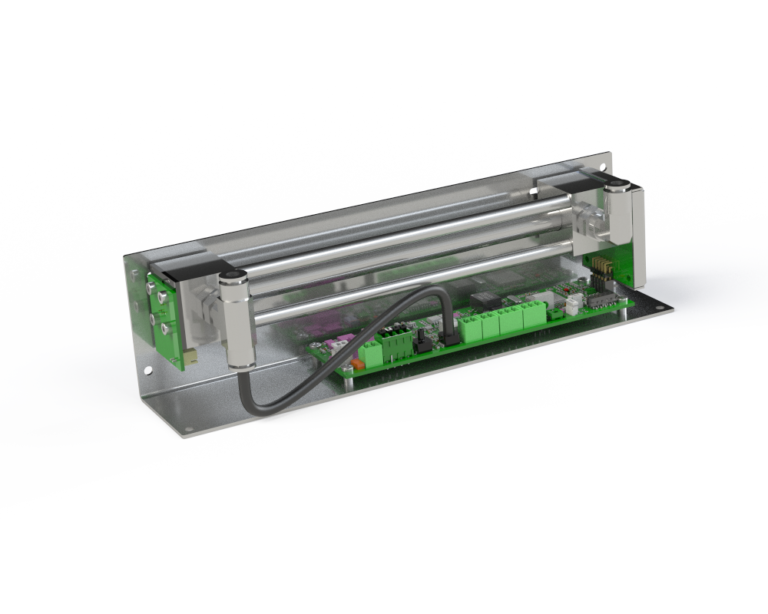 The TRACE-GAS brand combines many years of experience in individual developments in the field of sensor electronics with the knowledge of requirements for set measurement tasks. Thus, in the future, the brand will not only present a range of highly specialized OEM sensors and analyzers, but also sophisticated individual solutions such as a CEMS measuring device, especially for the difficult requirements in the maritime sector.

Highly precise, innovative and technically up to date are our primary focus. In this manner, the right solutions can be found for a wide range of measurement gases: nitrogen oxides, hydrogenperoxide, ammonia, carbon monoxide  are just a few examples. Every sensor and every device has been developed to the point of series production and is successfully in use in practical applications in a wide variety of industries.

At the same time, we are aware that even the best series products are not always the only option. Due to a large depth of integration in manufacturing, one is able to find the right technology for almost all measurement tasks posed. Whether special requirements for sample processing or difficult environmental conditions – there are solutions for you!

For more info, reach out to us anytime!